For tourism companies
Sustainable development is necessary in order for the travel industry to be able to meet changing demand and continue to grow. We want Pori and all of Satakunta to be known as sustainable tourism destinations in the future!

Tourism is a growing part of the global economy. Climate change affects where tourist flows will be directed in the future. Mitigating climate change requires predictive planning and management of tourism. Tourists are also increasingly aware of these issues. Consumers and tourism operators both in Finland abroad already pay more attention to the sustainability of services when making travel decisions. That is why it is high time to act and we are calling on all tourism entrepreneurs in Satakunta to join us in developing sustainable tourism!
Visit Pori and sustainability
Visit Pori's goal is to develop its operations towards promoting increasingly sustainable tourism in compliance with Visit Finland's Sustainable Travel Finland development programme. Visit Pori started on the STF development path in autumn 2020.
In spring 2022, Visit Pori conducted the self-assessment required by the programme and drew up a development plan. This phase included drawing up a sustainable tourism plan that takes into consideration all areas of sustainability.
The following local companies are also participating in the STF development path, in addition to Visit Pori:
Kartanonrouvat: Savipakari
Koivuniemen Herra
Krookan Plassi
Leineperi Ironworks
Marjan matkassa
Noormarkku Works
Original Sokos Hotel Vaakuna Pori
Pori Jazz
Siikaranta Camping
Scandic Pori
Vuojoki Manor
Wild Nordic Nature
Yyteri Active
Yyteri Resort & Camping
Yyteri Hotel & Spa
Scandic Pori, Yyteri Resort & Camping and Savipakari have already been awarded the Sustainable Travel Finland certificate.
Participation in the development programme marks a natural continuation of the sustainability work already carried out in Yyteri, a key destination of the Pori tourism sector. Yyteri was awarded the international Blue Flag environmental certificate in 2022.
Yyteri was the first sandy beach in Finland to be awarded the international Blue Flag certificate in 2022.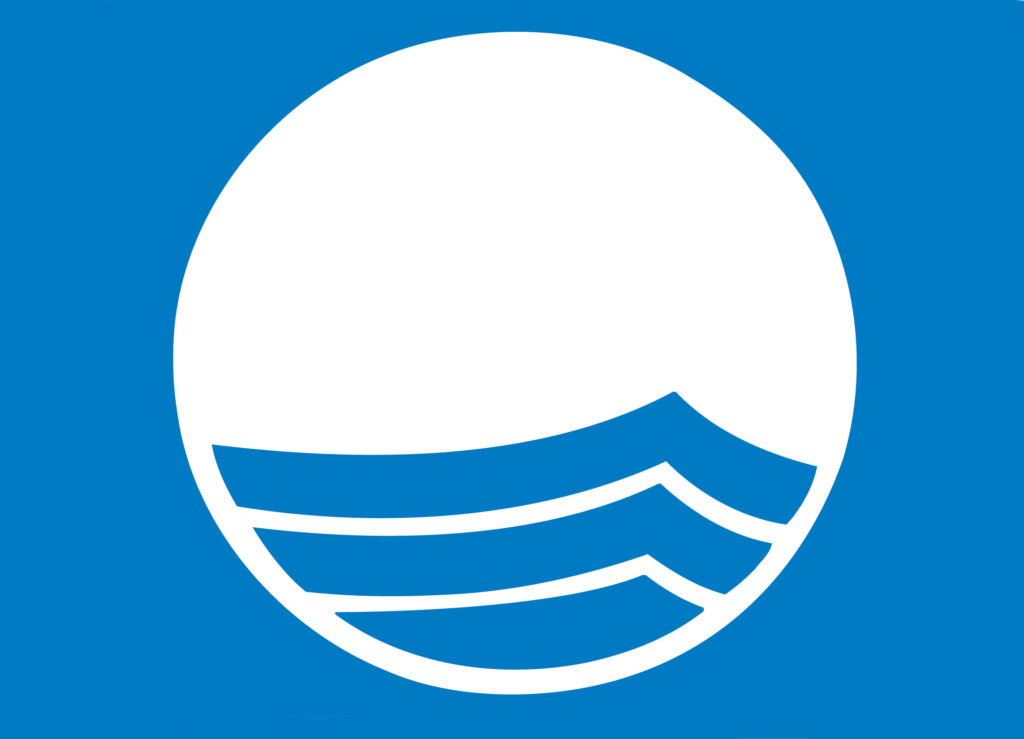 In the STF programme, Visit Pori is engaged in regional collaboration with Visit Rauma, Geopark and SAMK as well as various tourism companies and event organisers in the region.
Tourism companies can still join the programme. Consumers and tourism operators both in Finland and abroad are already paying more attention to sustainability of services when making decisions. So be a part of sustainable tourism in Pori!
What does the Sustainable Travel Finland programme offer?
The Sustainable Travel Finland label is intended to offer companies and destinations a practical sustainable tourism toolkit that facilitates adopting sustainable measures and choices as part of the company's or region's daily activities. Starting on the Sustainable Travel Finland development path and applying for the label is free of charge for companies.

After completing the development path, having achieved the criteria defined by the programme, including the certificate for the promotion of sustainable tourism, the company can use the Sustainable Travel Finland label. This is not a new certification, but rather a so-called umbrella label that combines existing sustainable travel certificates under the shared STF label in the international tourism market. The label promotes development and marketing of tourism.

The programme is suitable for all tourism companies and regions (regional organisations, destinations) located in Finland. You can and should participate even if you have not yet engaged in any sustainability measures as the programme offers the required tools for developing sustainable tourism. The person that fills in the application must be responsible for developing sustainable tourism for the company or destination. You can fill in the application on the Visit Finland website.
Companies and regions that are awarded the STF label are provided a continuous development model, the latest information related to sustainable development of tourism, support for marketing and added visibility in Visit Finland's and Visit Pori's channels.
The Sustainable Travel Finland programme and the related development path allow travel destinations and companies to systematically develop their operations towards sustainable tourism in the long term. They also bring together all of the companies that have been awarded the Sustainable Travel Finland label in order to promote the region as a sustainable travel destination.
The shared goal is to:
promote sustainable tourism in Finland
communicate more easily and cohesively about Finland as a sustainable travel destination
facilitate tourists' travel decisions and
create and increase sustainable tourism collaboration between municipalities and other public organisations, regional organisations and companies.
Interested in the STF programme? Get in touch and join the programme!
Maria Rasmussen
Travel specialist
Sustainable Travel Finland programme coordination
044 701 7920
maria.rasmussen@visitpori.fi