The children's traffic park Vinkkari
Traffic Park Vinkkari is great, children can ride bikes and pedal cars. Playing here will also teach children the rules of the road.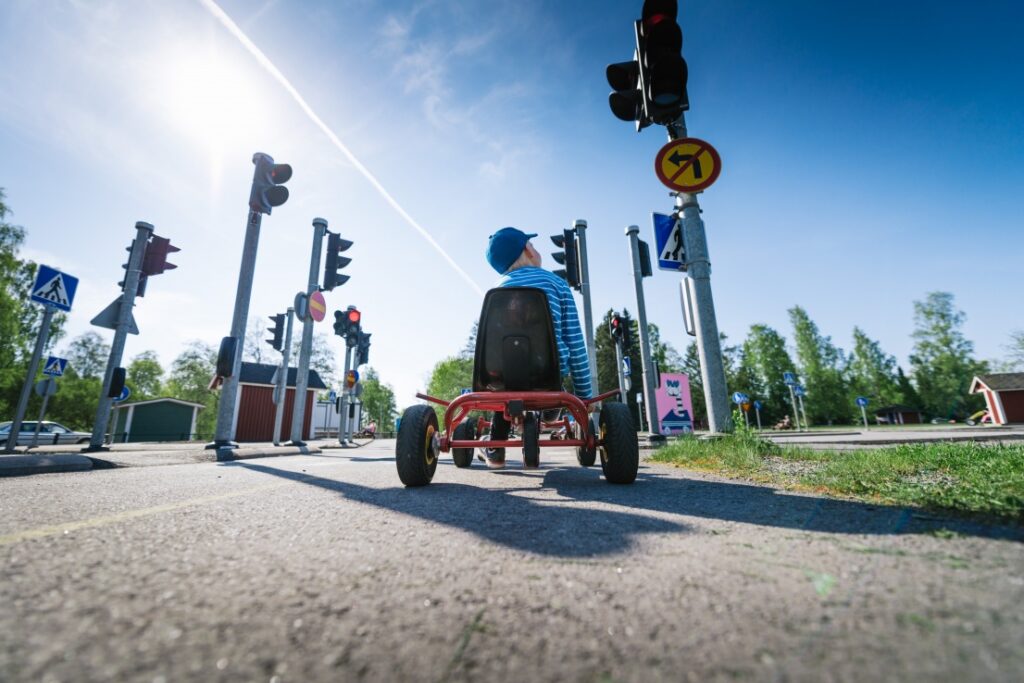 You can borrow bikes and pedal cars at the depot. It is free, but very popular! That is why you can only ride for half an hour; they change drivers on the hour and half past. You should pick up your driving ticket as soon as you arrive at Kirjurinluoto Park and explore the Pelle Hermanni Park and meet the animals while you wait for your turn.
There are 22 pedal cars and 10 bikes in the park. The traffic park is intended for children aged between 4 and 10.
The traffic park was donated to the City of Pori by the local association of the Mannerheim League for Child Welfare and Pori Foundation for the Protection of Children and Young People. Traffic Park Vinkkari opened in 2013.
Groups
Group bookings in May-September outside the regular opening hours: Organised groups, such as day-care centres, schools, clubs and associations may make group bookings. Groups must include at least 10 children and have an appointed person in charge of the group. This person must be present during the visit.
The charge for private visits organised by associations and companies for their children is EUR 100 + VAT 24%. Group bookings may be made for weekdays during office hours by email: liikennepuistovinkkari@pori.fi
For enquiries, please contact liikennepuistovinkkari@pori.fi