Pelle Hermanni park
The Kirjurinluoto Park play area, the Pelle Hermanni Park, is about three hectares in size, equivalent to almost five football fields! It has a huge number of playgrounds, climbing frames and slides suitable for visitors of various ages — and no admission fee! Welcome!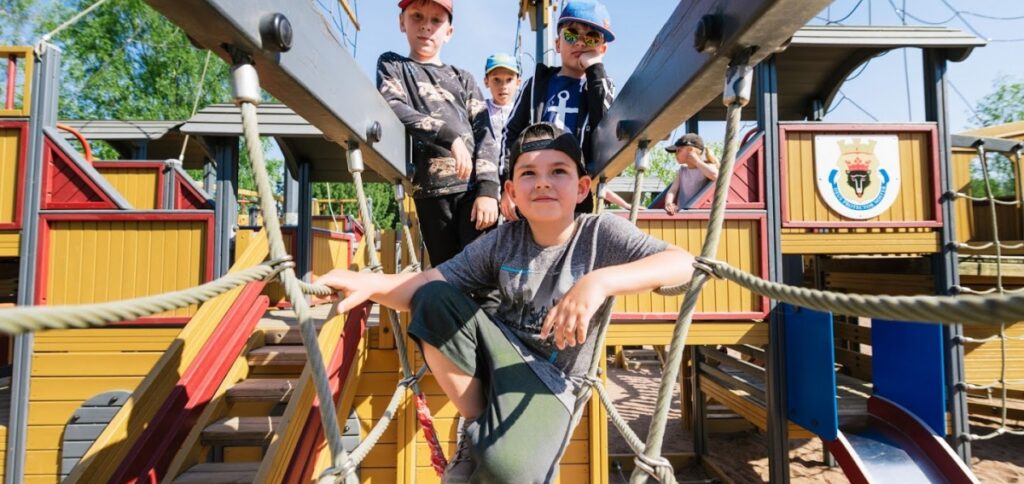 Just outside the city centre, in the middle of the national urban parklands is Pelle Hermanni Park, a playground open to all. Pelle Hermanni is great for children of all ages – it will keep you entertained for the whole day! It is no coincidence that, in 2014, Pelle Hermanni Park was voted the best playground in Finland.
Play ares to suit all tastes
Explore the pirate ship, climb ropes, swing in the lianas like Tarzan, and go climbing in the Angry Birds park! Take a breather, spread out on the lawn and have a picnic, or pop into Café Viksu! In addition, you can find Pelle Hermanni's mother's cottage, his wagon, a small stage with seating, a paddling pool, a gazebo and a clown fountain.