Animals of the Kirjurinluoto park
In summer Kirjurinluoto is home to various animals.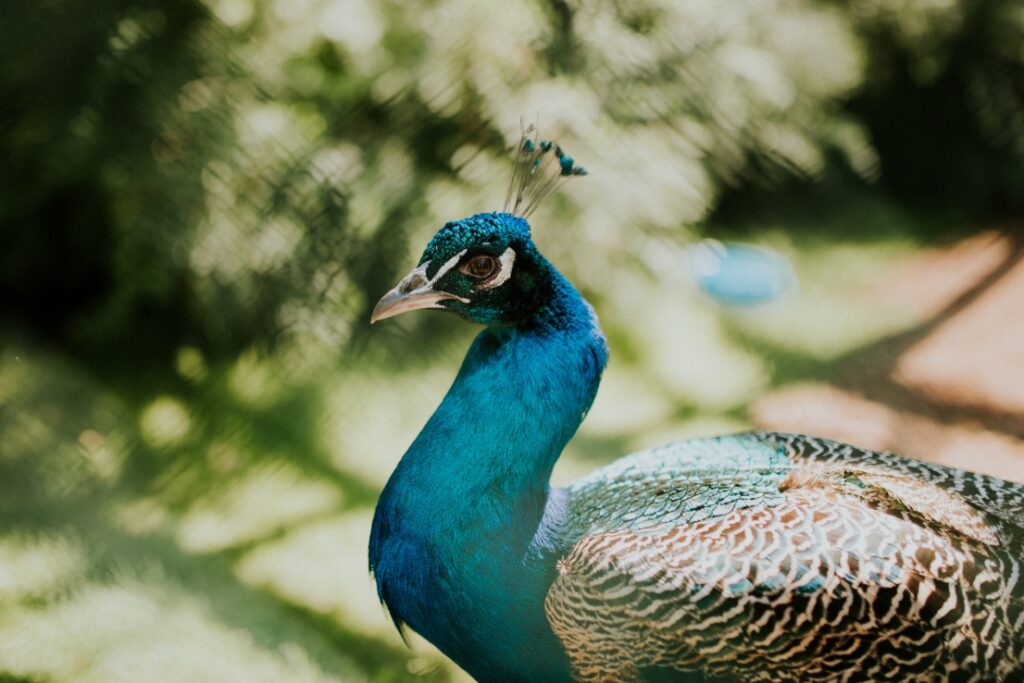 Take a walk in the park and admire the animal folk at the Kirjurinluoto Park. The park is famous for its animals, such as young goats, sheep and alpacas, as well as birds. In the summer, the bird area is home to a Java peacock, as well as the regular peacock and his all-white partner, Reaves' pheasants and Lady Amherst's pheasants, different hens and cocks, and a collared turtle dove couple. The peacock is the most magnificent bird in the Kirjurinluoto Park. In addition to the birds in the fenced bird area, wild birds like to swim in the ponds in the park. For example, mallard ducks have taken to nesting in the peaceful park. In the summer, you can often see mallard mums taking their little ones over to the water across the lawns.