Beach
The shallow, sandy beach of Kirjurinluoto is perfect for swimming and building sand castles.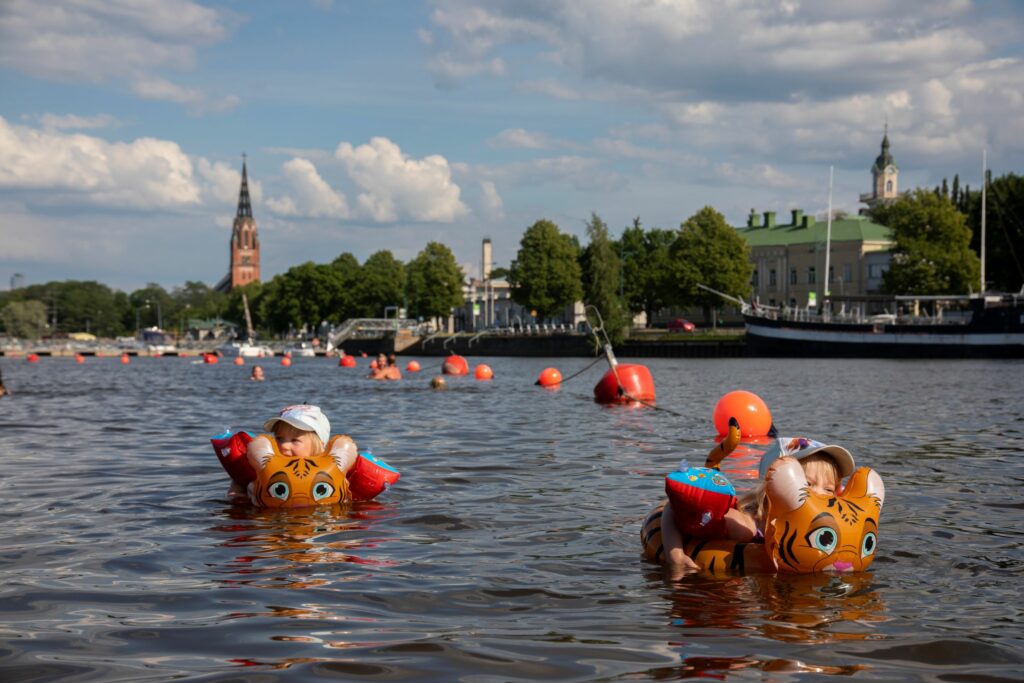 The beach is an ideal setting for picnics, beach volleyball and sunbathing. The kiosks, cafés and summer restaurant in the Kirjurinluoto Park will keep you well fed for a whole summer day!
The current beach in the Kirjurinluoto Park was completed in 1994. The beach has a central location opposite the Satakunta Museum. With its lawn, the beach has become the locals' favourite spot for sunbathing.
Swimming
In the summer, the area for swimming is marked with buoys. There is an outdoor shower on the beach. There are no lifeguards at the beach.
Picnic paradise
It will be difficult to find a better picnic place, but if you'd rather not get crumbs on your blanket, tables are provided. There is also a barbeque area in the Kirjurinluoto Park.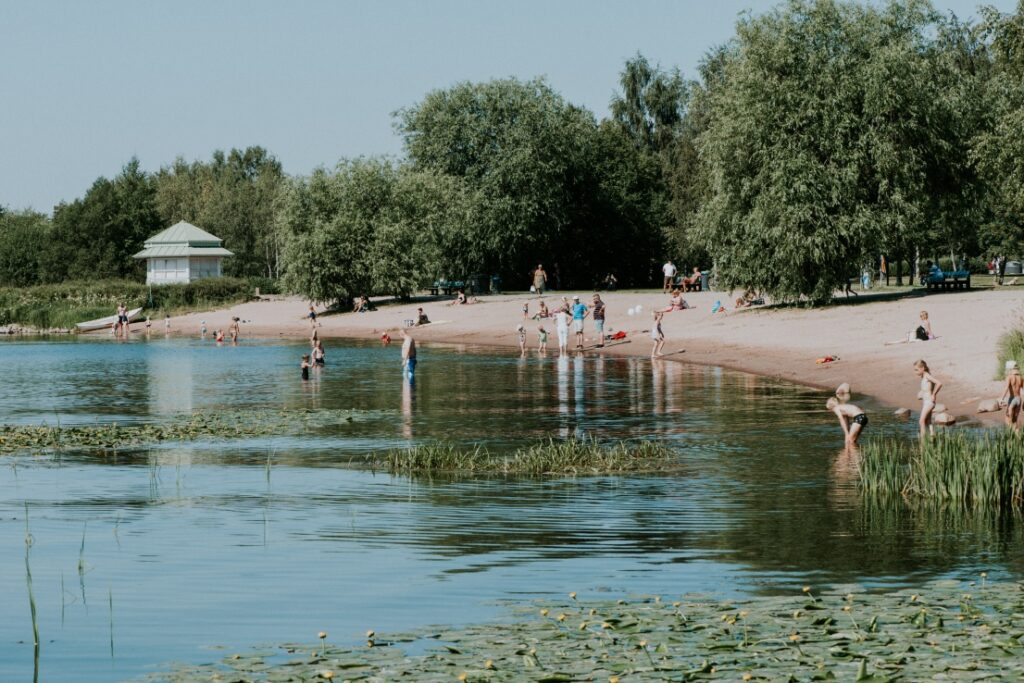 Services
Summer-time facilities at the beach include the kiosk building, toilets, showers and changing rooms, childcare facilities and solar-powered charging points for mobile phones. There is a beach volleyball court at the beach; ask for the net and ball at Café Viksu. The other services of the Kirjurinluoto Park are also close by.