Virtuoosi music play area
Unleash your inner musician by trying out instruments at this music play area!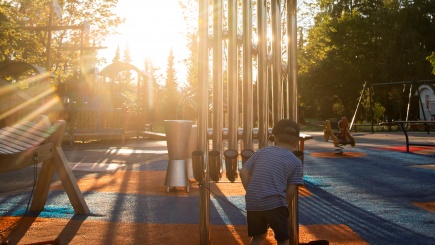 Virtuoosi is a music play area located in Kirjurinluoto, around the accessible Kuunari Star playground ship.
The music play area consists of 11 outdoor instruments that make pleasant sounds. They are primarily percussion instruments, including metal instruments resembling djembe drums, as well as tubular bells and a marimba.
Many of the instruments have been tuned to the pentatonic scale, which makes it easy for beginners to play simple melodies that sound good.