Kirjurinluoto disc golf park
Disc golf is one of the many attractions of the beautiful island of Kirjurinluoto in the heart of the city.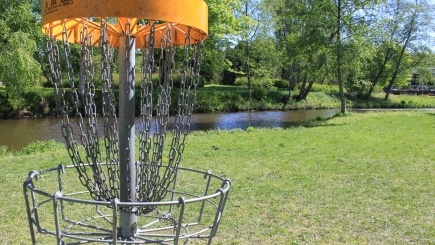 Kirjurinluoto, the central park in Pori, is a popular outdoor recreation area for people of all ages. The park is conveniently located in the immediate vicinity of the city centre. At Kirjurinluoto, you can even play a round of disc golf!
Kirjurinluoto disc golf park features 21 holes, with artificial turf tee pads. It is a park course with relatively flat terrain. Playing the course is free of charge. All you need is your own disc.
Click here for a map of Kirjurinluoto disc golf park.