Sustainable and responsible travel in Pori
Responsible travel takes into account the current and future impact of travel in a way that considers the needs of tourists, travel companies, destinations, the environment and the local population now and in the future.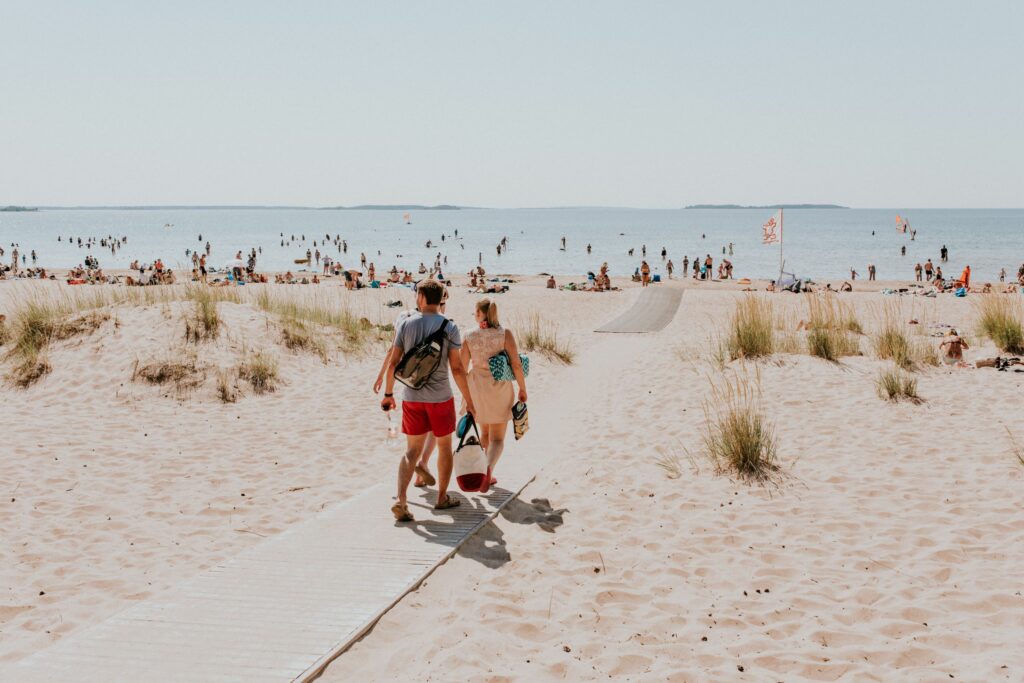 Why choose sustainable travel?
By travelling more sustainably we are taking care of things that are important for all of us. These include the preservation of biodiversity and cultural heritage. For example, the Yyteri area along with many historical cultural destinations need our protection in order to be saved for future generations.
How can I make more sustainable choices when travelling?
Enjoy local natural and cultural experiences
This way you will also support local operators and your choice of travel destination will have a positive impact on the protection and development of the area. As a tourist, you can have an impact on the lives of local entrepreneurs, employees and residents – so choose wisely.
The beautiful nature of Pori, such as the Yyteri area offers plenty of activities ranging from adventure parks to nature trails. The Visit Pori website provides resources such as guided walks and tours of various cultural and natural destinations. There are also boat trips on offer, allowing you to explore the city and the archipelago surrounding it as well as the Bothnian Sea National Park. So there is plenty to choose from!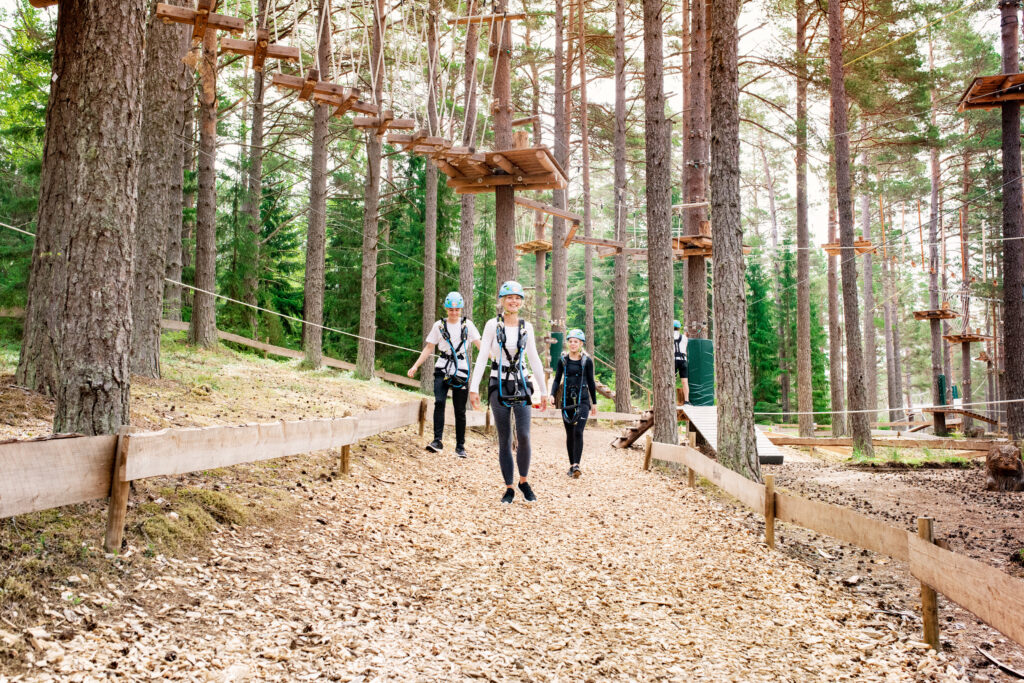 Opt for public transport over driving
When moving from one place to another, opt for public transport as much as possible. Pori is easy to reach using public transport. When moving around Pori, you should make use of a variety of transport methods such as buses, bicycles, e-scooters and your own two feet. Walking, cycling and canoeing, for example, do not create any environmentally harmful emissions. There are many ways to get to Pori and move around the city. Find out more about the various alternatives here.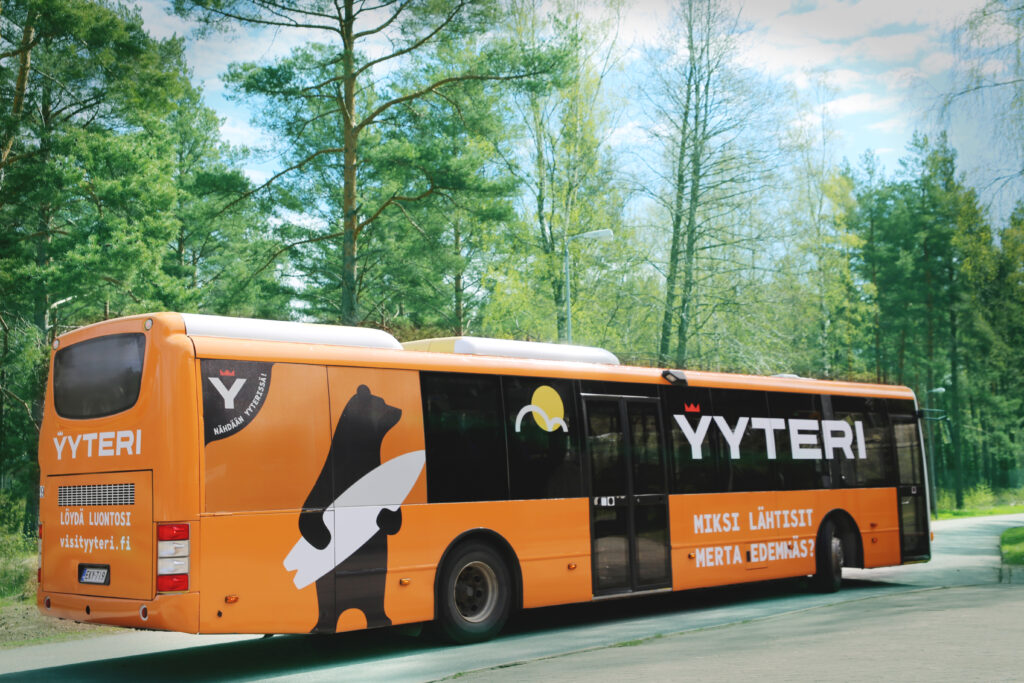 Utilise the bus connection to Yyteri
The City of Pori is once again organising a direct bus connection between the centre of Pori and Yyteri in summer 2023. As a new feature, the bus will also continue from Yyteri to Reposaari and operate until the start of the school year. Additionally, there are normally scheduled bus routes to Meri-Pori and Reposaari – see more detailed schedules (in Finnish). By choosing public transport over driving you can enjoy a bus ride from central Pori through scenic Meri-Pori. In addition to this, arriving by bus means you will not have to worry about parking!
Get to know local services
Choose local operators as much as possible. Please also ensure that products and services you buy are sustainable.
Respect nature
When moving about in nature, remember to adhere to outdoor etiquette. Do not leave anything in nature that does not belong there.
For example, the beautiful Yyteri area is very popular among tourists. In order to preserve the unique nature of Yyteri, there are plenty of nature-friendly options available for tourists, ranging from toilets to benches, changing rooms, litter bins and bridges. Using them and complying with shared ground rules allows us to ensure that Yyteri will remain as beautiful in the future as it is today. Yyteri has been awarded the international Blue Flag sustainability certificate. We take sustainable actions in Yyteri.
Visit Pori is participating in the 'Help to save the Baltic Sea – donate at the cash register' campaign run by the John Nurminen Foundation. The Finnish travel industry supports the Baltic Sea and safeguarding its heritage. In Visit Pori's campaign for rounding up at the cash register you can donate the amount of your choosing by rounding up the total when buying Pori branded products, for example. The campaign is valid for all of 2023.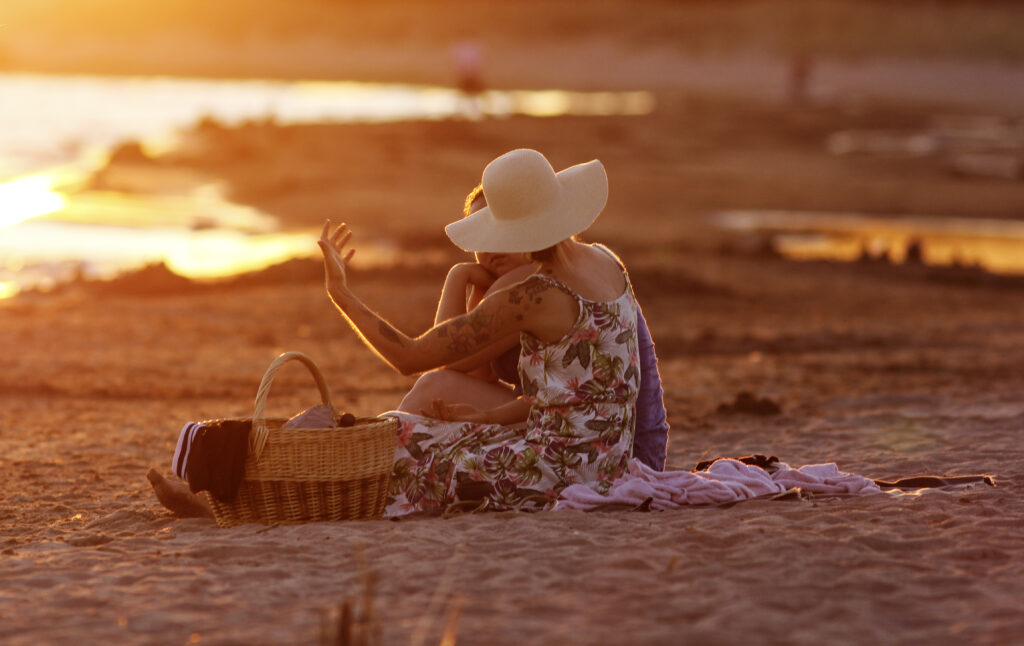 Make a difference with food choices
Opt for vegetarian or locally produced food. The consumption and production of mostly plant-based food will benefit you as well as the planet. On the other hand, choosing locally produced food promotes the local economy, employment and food culture of the destination. By choosing locally produced food you also help support food production in the area. Many local restaurants make use of seasonal ingredients in their dishes. Get to know local restaurants here.
You can also consider the environment when eating by only taking as much food as you will actually eat. This reduces food waste. Throwing out edible food also wastes the resources used in the manufacture and production of the food.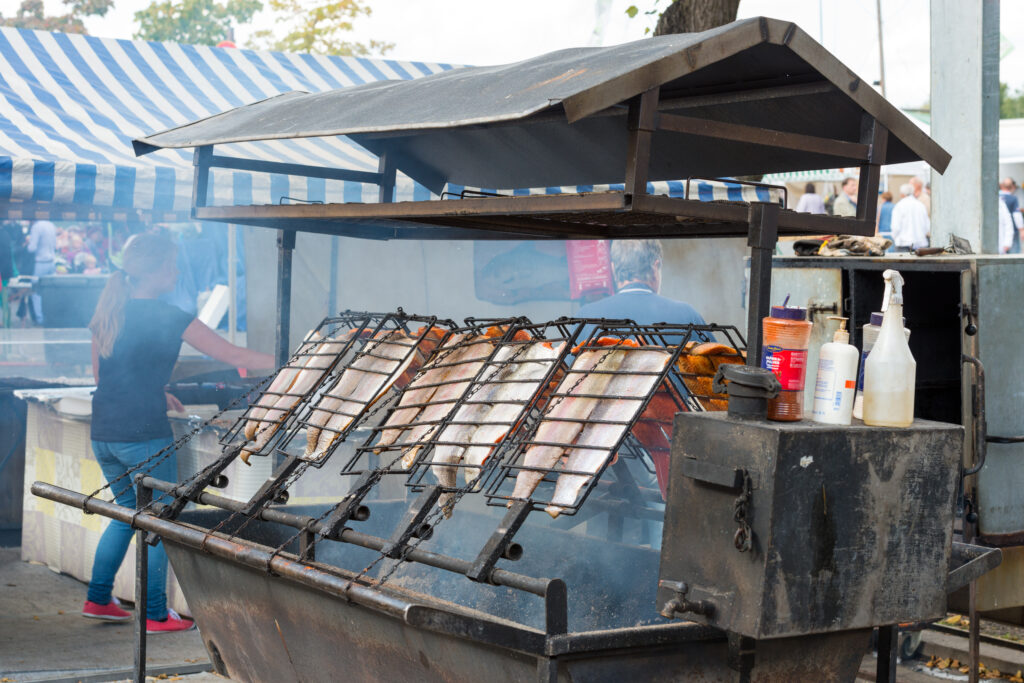 Sustainable travel includes practical measures and personal choices. That is why we have drawn up sustainability principles, which we hope to use for promoting sustainable travel. You can find Visit Pori's sustainability principles below.

1. We engage in fair collaboration

We develop tourism in collaboration with other travel operators in our area and industry. Together we will be better able to impact the future of travel and society. We want our region to be a good place to live and visit now and in the future, which is why we make decisions that are sustainable for the coming generations, too. We treat everyone fairly and with respect and engage in only fair and honest business practices.

2. We take care of nature

We protect nature, landscapes and biodiversity of our region. Our operations do not exceed nature's capacity, but rather ensure opportunities for a good life and pure operating environment as well as the maintenance of biodiversity in our region for generations to come. We recognise the unique nature of destinations such as Yyteri and their significance as protected areas.

3. We respect cultural heritage

We cherish our regional cultural heritage with events such as Pori Jazz Festival, with its 50-year history; the protected 19th century district of Kivi-Pori; and the Ahlström Works, which is the largest ironworks area in all of Finland. Our objective is to depict, revitalise, maintain and strengthen culture in a genuine and respectful manner. This also means that we understand that cultures have always evolved in interaction and learned from each other.

4. We promote well-being, human rights and equality

We treat our employees, guests and residents of the region equally and respectfully regardless of their background. We take peoples' special needs into consideration in our activities. We train, educate and encourage our personnel to act responsibly.

5. We favour local options

We support local products, services and companies and aim to employ people from the region. The Pori branded products we sell are sustainably produced. We promote residents' and companies' engagement in making travel-related decisions. For example, the reform of Pori's brand was carried out in a participatory manner. The City of Pori has awarded well-being grants for residents' own ideas with the theme 'acts of love from Pori' and organised town-hall meetings with different themes.

6. We invest in safety and quality

We ensure the safety of our personnel and guests as well as compliance with statutory requirements. The City of Pori has a chief security officer and works in close collaboration with various authorities in connection with events. Pori pays special attention to the safety of large public events. We develop our services and products quality first, thus enabling continuity of our own operations.

7. We consider climate impacts

We make climate-friendly choices and reduce our carbon footprint. Pori aims to be carbon neutral by the year 2030. In the future, we will monitor the load tourism places on the environment increasingly closely and aim for more efficient use of energy and other resources with this active monitoring.

8. We communicate openly

We communicate boldly in our region about sustainable travel and future plans and visions. We want Finland to be known globally for its sustainable tourism. We communicate openly about successes as well as challenges.

9. We develop our operations continuously

We are ready to reform our services and products in order to secure demand for them in the future, too. Stable finances and ethical business practices create the basis for sustainable development of our operations.

10. We commit to the principles of sustainable tourism

We take an active role in the promotion of sustainable travel and the implementation of these sustainable travel principles. We will draw up a sustainable tourism action plan, which we will integrate more closely into all of our activities in the future. We commit to taking measures and want to keep learning more.
In November 2008, Pori was awarded the title of Fair Trade City by Reilun kaupan edistämisyhdistys ry. Pori was the second city in Finland to attain the title after meeting the criteria for becoming a Fair Trade City. The title of Fair Trade City or Municipality has ben awarded to Turku, Jyväskylä. Espoo, Helsinki, Joensuu, Kauniainen, Kirkkonummi, Lahti, Lempäälä, Lohja, Riihimäki, Pori, Tampere, Utajärvi, Vantaa and Viitasaari.

The City of Pori has committed to promoting fair trade by decision of the City Council. With the title, the City of Pori has committed to measures such as serving fairly produced coffee and tea in its events and informing its residents about Fair Trade. The City has organised a space at the main library where you can find further information about Fair Trade. One of the key criteria of the title is increasing the number of the City's procurements that are sustainable and continuous development of its operations.

The Pori Fair Trade promotion work group aims to advance the issue of Fair Trade in Pori. You can find the group on social media on Facebook, Instagram and Twitter.
By decision of the city council, in 2016 the City of Pori joined the Hinku municipalities that aim to reduce emissions by 80%. In the Towards Carbon Neutral Municipalities project the (Hinku) municipalities and their companies, residents and experts come up with ideas for preventing greenhouse gas emissions and implement these ideas.

Pori is a part of the network of Hinku municipalities, which means it aims to significantly reduce its emissions. Pori is committed to reducing its carbon footprint by 80% by the year 2030. The City of Pori has many on-going projects that will help with reaching this goal. More information about these can be found on the Hinku pages (in Finnish).
The shores and area of Yyteri are preserved in line with the protection objectives of the Natura 2000 network. Protecting the area is vitally important for the preservation of natural diversity and beauty. The protection measures ensure the conservation of the area's natural habitats and species. The ever-changing sands of Yyteri form the largest continuous and active dune area in Southern Finland. Yyteri is also one of the most significant conservation zones of endangered dune biotopes in Finland.

Yyteri beach was awarded the prestigious Blue Flag certificate in the beach category in 2022. The certificate is awarded by Foundation for Environmental Education (FEE international), which is the world's largest environmental education organisation. Prerequisites for being awarded the certificate include a number of precise criteria regarding the environment, safety and accessibility.

Blue Flag is one of the world's most recognised eco-labels awarded to beaches, marinas and sustainable boating tourism operators. Yyteri beach is a pilot destination as the first Blue Flag beach in Finland.

You can read more about sustainability measures in the Yyteri area here.