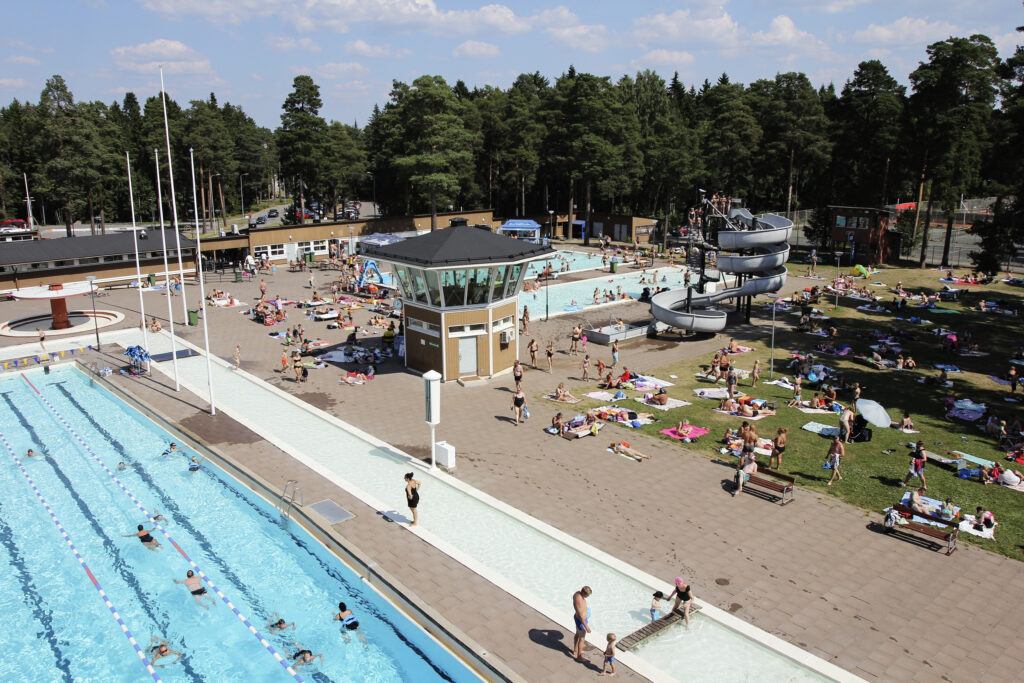 Pori open-air swimming pool summer season is on
The summer season of Pori's outdoor swimming pool has begun.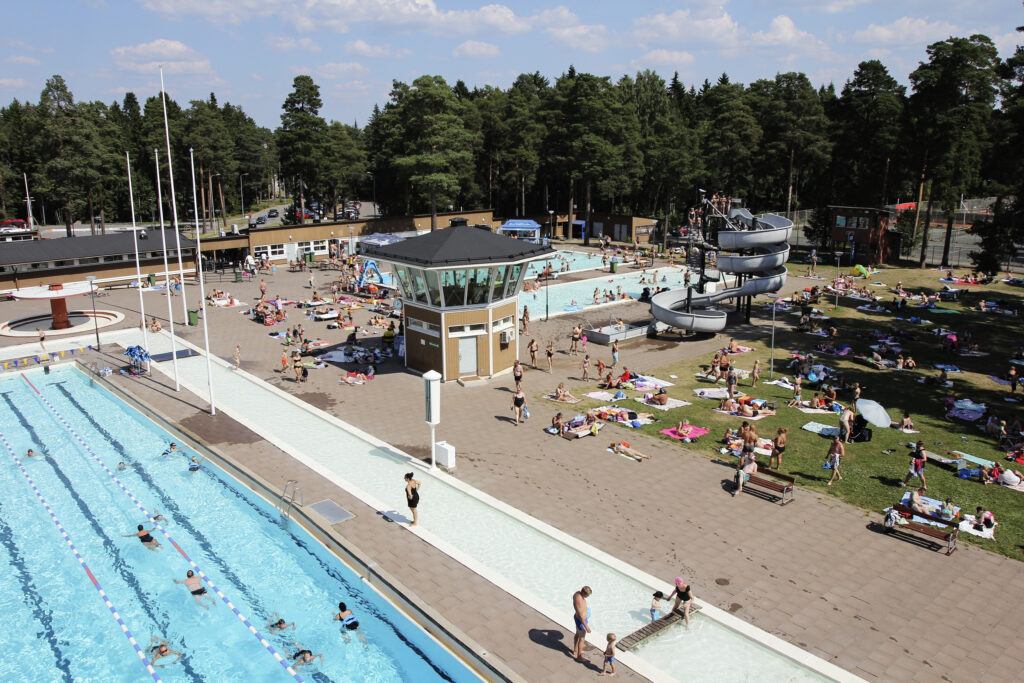 The Pori open-air swimming pool, better known as "Maikkala", has been a favourite of the locals since its completion in 1957. Opening of the pool is sure a sign of summer season for the people of Pori.
The open-air swimming pool has a water slide and three pools of different sizes. For the more adventurous swimmers, there is a full-size diving platform. Between swims, you can take a dip in the sauna and the changing rooms ensure that your clothes are safe during the swim.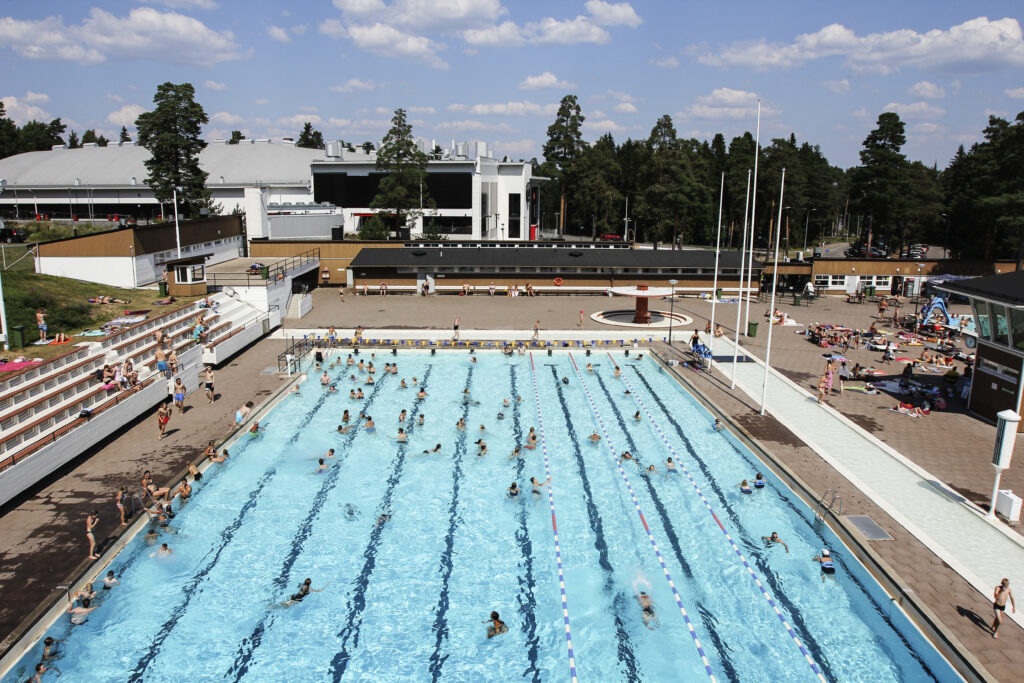 How to get there?
The open air swimming pool is located in the Isomäki area, which can be easily reached by bus from the center of Pori. You can easily get from the city center to Isomäki in just fifteen minutes for the price of one euro with citybus. Of course, you can also walk two kilometers and admire the city or use other transport, such as city bikes. The city also has electric scoots from several different rental companies, which can be used during summer season.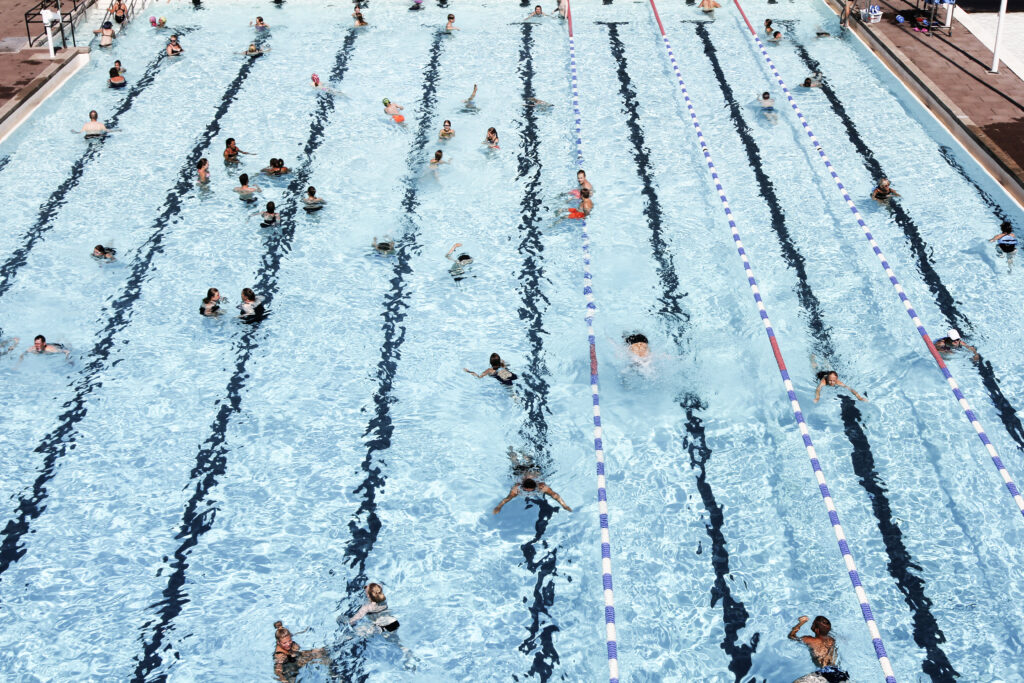 Visit the urban park
Near the outdoor pool is the Pori Forest, an outdoor area of about 300 hectares. Pori Forest is part of the Pori National Urban Park. The area is criss-crossed by numerous paths, where you can play in the forest, for example on fitness trails or fitness ladders. There are guided trails in the area, ranging from fitness trails (1-5 km), to a veteran's trail (3.9 km) and a cross-country trail (7 km). The Katinkuru outdoor trail is probably the most popular trail in Pori Forest (3 km in each direction).
Maauimala is also part of a sports centre, which includes basketball and volleyball courts, a baseball stadium and football pitches. So before swimming, you can go and play a game and then head to the outdoor pools for a refreshing swim.
Cheer for the swimmers
The Long Distance Swimming Championships is the main event in the sport of swimming in Finland. The competitions are held during four days from 15-18 June 2023. The competitions will be in most successful swimmer of recent years, Matti Mattssons home hall. The Pori Swimming Club is proud to host the event, which will bring more than 800 swimmers and coaches to Pori.
In June, the Long Course Swimming Championships will also be held at the indoor swimming pool in the city center. The swimming competitions will cause exceptions to the use of the ground swimming pool. These exceptions will be announced closer to the competition dates on 15-18 June 2023.
Normal opening hours and prices of the ground swimming pool can be found here.