Nature towers
Pori's many nature observation platforms and towers offer spectacular views of the surrounding nature, diverse landscapes and birdwatchers' paradises.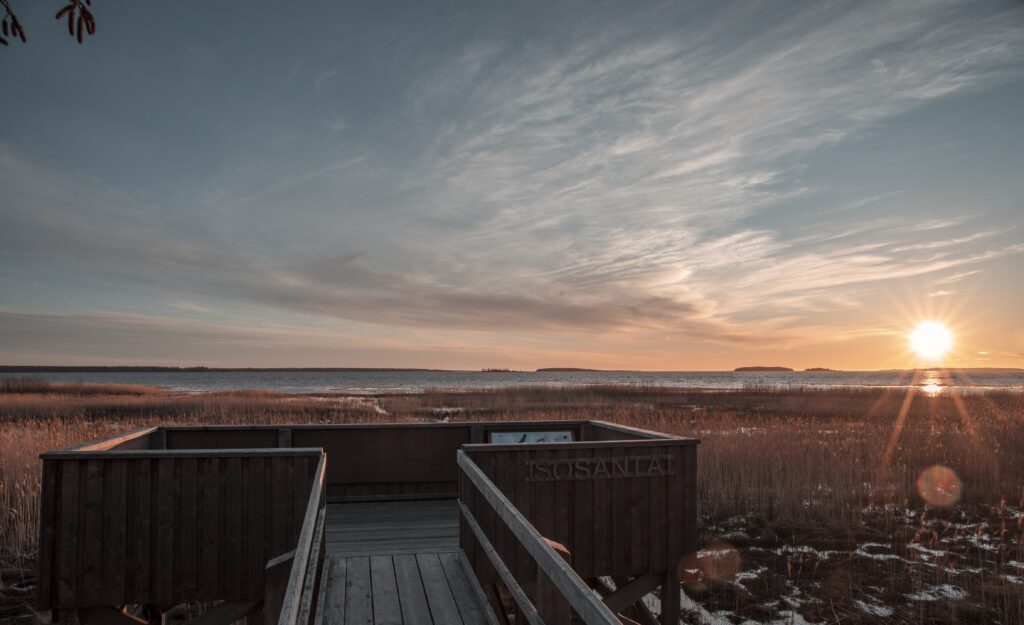 On the trails along the shores of the Bothnian Sea, you can admire meadows, mudflats, grasslands and coastal forests that are popular with birds. The best places to enjoy nature trails and birdwatching towers in the Pori area are in Yyteri. Whether you are a local outdoor enthusiast, an experienced birdwatcher or a novice, you can experience nature's delights on the many kilometres of trails.
A TREASURE TROVE FOR BIRDWATCHERS
Yyteri bird beach is an excellent place to observe the migration of Arctic species. Thousands of migrating birds stop at the beach to feed and rest, making them easy to observe.
For the enjoyment of birdwatchers and all nature lovers, there are more than fifteen (15) nature towers and platforms, with free access all year round. One of the bird towers in the area (the Riitsara Langoura tower) is wheelchair accessible. The trails are signposted and the bird beach area is covered with duckboards.