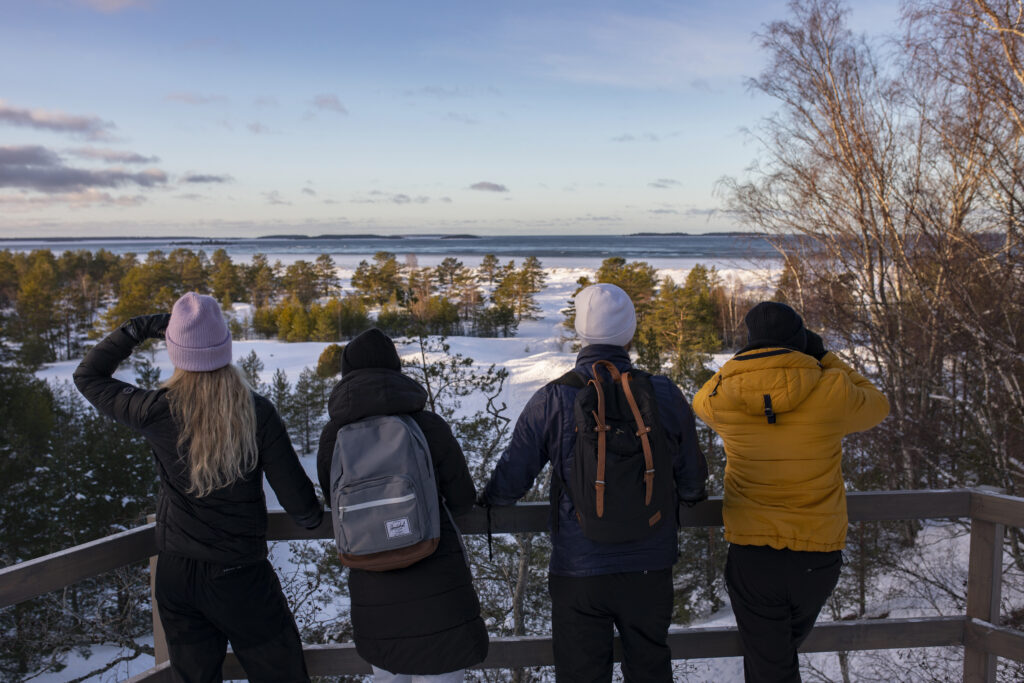 Spend an active frosty day with the family
The winter weather offers refreshing activities such as sledding, skating and hiking.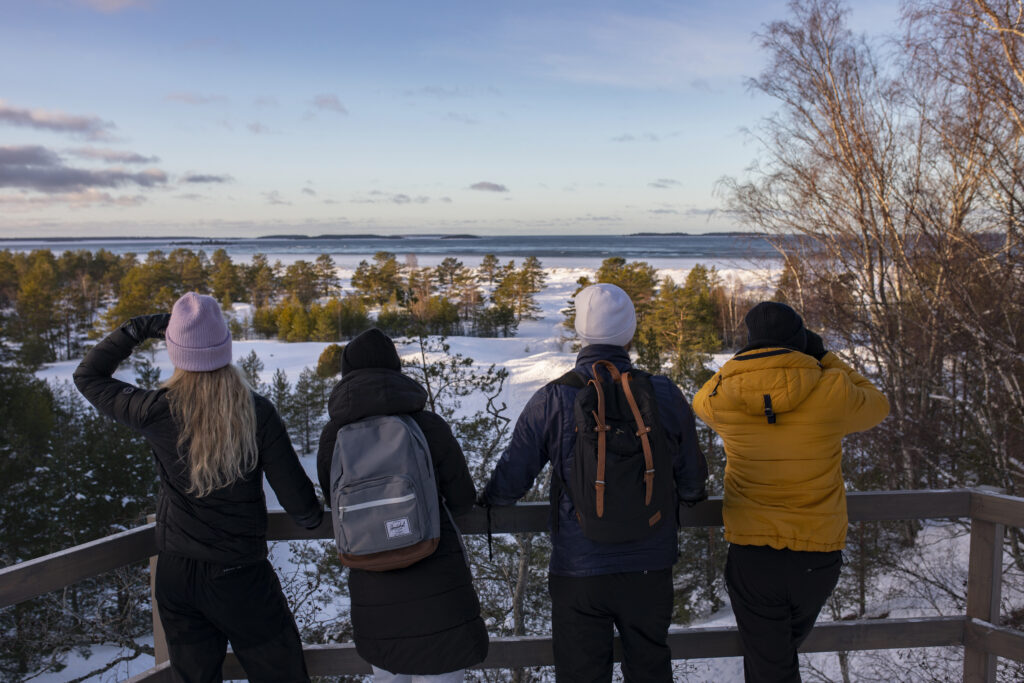 Skating on ice rinks
The Sports Centre's (Urheilukeskus) ice rink is open and free public skating is available daily throughout the winter.
In the city centre, skating is possible on Liisantori. This winter, the rink is divided in half into hockey sticks-free and hockey sticks-only areas. Liisantori is also the main venue for the VALON Pori lighting event untill January 8th.
Public shifts on Urheilukeskus ice 26.11.2022-5.3.2023
Mon 15.30-16.30
Tue 16.00-17.30
Thu 20.30-22.00
Fri 16.00-17.00
Sat 8.00-11.30 and 18.00-20.00
Sun 15.30-19.00 (no match 15.30-17.00)
During public shifts you can skate without a stick or with a stick (except on Sunday, when there are separate shifts).
Public skate shift at the ice rink 3.12.2022-5.3.2023
Sat 8.30-10.30, 14.00-16.30, 19.00-21.30 (with sticks)
The public shifts are free of charge.
Winter swimming
The winter swimming season at Maauimala / Pori open-air swimming pool will continue until April with an opportunity to swim in 3–5-degree-centigrade water similar to ice swimming. Grab your swimsuits and towel and head to the pool for a refreshing dip. After swimming, relax in the sauna and enjoy a treat in the café. The entrance fee is 5€ for adults and 3€ for children.
Opening hours:
Mon, Wed, Fri 15.00-20.00
Tue, Thu, Sat-Sun closed
Hiking by the sea
Yyteri is a hiker's dream destination, with over 30 kilometres of hiking trails criss-crossing the area. There is also a winter cycling trail. The scenery from the observation deck is unrivalled.
Yyteri's campfire sites offer the opportunity to barbecue or simply warm up by the fire during the winter activities. There are also outdoor toilets near the campfire site in Yyterinsantojentie. The barbecue area is located at the end of the Yyterinsantojentie road, where there is also a large parking area.
The Munakari campfire site, with its stunning sea views, is located on Yyteri beach opposite Munakari Island. Firewood is available at the fireplaces.
Yyteri also offers great opportunities for sledding!